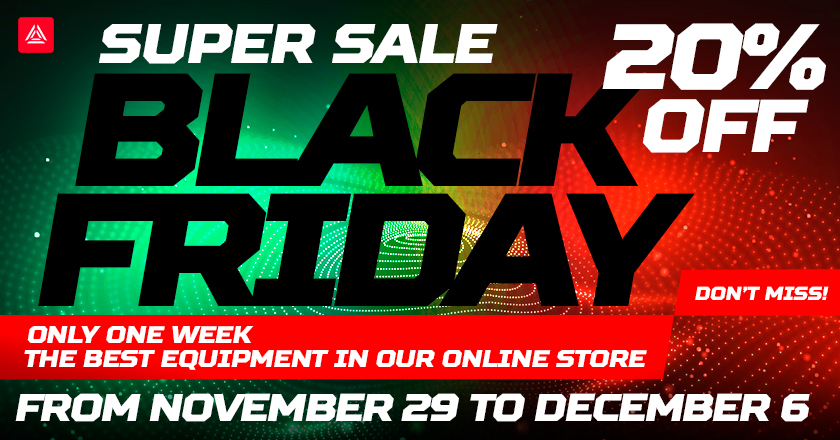 LASERWAR joins the general sale and announces a discount week on laser tag products. Only from November 29 through December 6 you can buy goods from the sections "Additional devices" at a discount of 20%.
You will find everything that will be useful in the routine life of the club - chargers, protective bumpers, routers. LASERWAR has always had a wide choice of various devices. With this equipment, it is possible to implement any scenario and have an unlimited number of fighters for the game. We provide opportunities, and you make them come true!
Smart Control Point, Smart Battle Base, Cerberus mine, Smart first aid kit 2.0, Smart PRO remote - our devices are deservedly popular with laser tag lovers across the world. Grab those and other bestsellers until December 6 with a discount of 20%.
Go to the online store, explore the equipment range and possibilities and place an order. Our managers will contact you for further details.
Have a great shopping!
Please note: other discounts and offers are not applicable for the purchase of goods under the promotion.